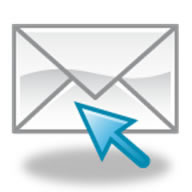 Supplier of high specification metal - check stock availability or contact our sales team for a quote
Corrosion Resisting Alloy 347

Technical Data Sheet

Chemical Composition Limits
Weight%
C
P
Si
Ni
Mn
S
Cr
Cb + Ta
Fe
Mo
Cu
347 Tube
0.08 max
0.040 max
1.00 max
9-12
2.0 max
0.030 max
17-19
10 x C min
Bal
0.75 max
0.75 max
Alloy 347 is a chromium nickel stainless steel which has been modified by the addition of columbium and tantalum. The main advantage of this is an excellent resistance to intergranular corrosion which is common to other austenitic stainless steels following exposure to temperatures of 800° to 1500°F. Type 347 has about the same general corrosion resistance as Type 302.
  
Type 347 is generally used where corrosive conditions are severe, such as aircraft exhaust stacks, manifolds and ring collectors. Type 347 is also used for heavy welded assemblies which cannot be annealed after welding or where the operating conditions cause exposure within the temperature range between 800° to 1500°F.
Typical Mechanical Properties
Material
0.2% Offset Yield Strength
Ultimate Tensile Strength
% Elongation in 2" (50.8mm)
Hardness Brinell (Plate)
Alloy 347 Tube
30,000 psi
205 MPa
75,000 psi
515 MPa
40
201
Availability
Type 347 Tube is available the following size ranges.

Outside Diameter - 0.25mm (0.010") up to 16.00mm (0.625")
Wall - 0.05mm (0.002") up to 1.00mm (0.040")
Straight Lengths - 1.00mm (0.040") up to 5000.00mm (197")
Coils Lengths - 5 Metres to 15 Metres
Standard Tolerance- OD &ID +/-0.03mm (0.0012")
Wall +/- 10%
Tight Tolerance - OD&ID +/- 0.015mm (0.0006")
Wall +/-3%
Some thin wall tubes up to 25.40 mm (1.000") can be supplied.
  
Type 347 and 347H is also available in Sheet, Plates and Bars (Flat, Hex, Round, Square). 347 Foil (Shim) is available in various thicknesses. View stock list for further information. Foil Stock List, Sheet/Plate . Contact Sales for further availability.

Specifications
347 / 347H
AMS 5512 Sheet / strip / plate
AMS 5556 Seamless/ welded tube
AMS 5558 Welded /thin wall tube
AMS 5571 Seamless tube
AMS 5575 Welded tube
AMS 5646 Bars / wire / forging
AMS 5654 Bars (aircraft quality)
AMS 5674 Wire
AMS 5680 Wire
QQ-S-763
MIL-T-6737
MIL-T-8606 Seamless tube
MIL-T-8606 Welded tube
MIL-T-8808 Seamless tube
MIL-T-8808 Welded tube
MIL-S-6721
ASTM A240 / ASME SA240
ASTM A167 / ASME SA167
ASTM A276 / ASME SA276
ASTM A314 / ASME SA314
ASTM A479 / ASME A479
BS 2S130
BS 2T66 Tube
BS T72 Tube
BS S527 Sheet
BS 970; 347S17
EN58F / EN58G
MSRR 6522
MSRR 6524
WS 1.4544
WS 1.4546
WS 1.4550
WS 1.5446*Tube
AFNOR Z6CNNb18-11
UNS S30347

Services
At Aircraft Materials we specialise in the rapid turn-around of orders, with most stock items ready for shipping out the same day to anywhere in the world. For time-critical orders, such as AOGs use our AOG service desk (aog@aircraftmaterials.com), the team are dedicated to processing and dispatching orders on the same day, even for cutting orders on bar and sheet products.

Our expertise in global logistics enables us to source material from anywhere in the world in a matter of days and provide fast shipping solutions to all our customers, whichever country they are in. We use a range of transport partners to ship overnight within the UK and Europe, and offer a full range of logistics solutions from priority express services to more cost-effective economy shipments all around the globe. To find out more about our services click here.

Disclaimer
Every effort is made to ensure that technical specifications are accurate. However, technical specifications included herein should be used as a guideline only. All specifications are subject to change without notice.