Suppliers of high specification metal for industry worldwide - Contact our sales team for a quote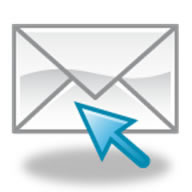 Special Products
Aircraft Materials are the one stop shop for all your high specification material needs. We have access to a vast stock of aerospace grade aluminium, stainless steel, titanium and magnesium to British, American and European specifications.
Our highly experienced technical team are waiting to help you with your enquiry so contact them now on 01494 484844 or email sales@aircraftmaterialsuk.com
In a hurry? Use our priority service. To find out more click here .


| | |
| --- | --- |
| Product | Description |
| Plastics | We can offer a full range of plastics, from high performance (Polyimide, PAI, PEEK, PPS, Sulphones, Fluoropolymers) to engineering (Nylon, Acetal, Polyester, Polycarbonate) and standard (PVC, Acrylic, Polyethylene) grades. High performance grades offer a wide combination of attractive properties including light weight, very wide of operating temperatures, friction properties and electrical insulation. |
| | We are able to supply a full range of foil products as thin as 0.0002" in stainless steel, beryllium and copper alloys, aluminium and nickel alloys. Our foil can be supplied as precision slit coil, standard width coil or cut and levelled sheet to most commercial and aerospace specifications. |
| | We supply a full range of precision drawn wire in aluminium, stainless steel, copper, titanium and nickel / high temperature alloys. Our wire can be supplied on spools, in coil or in straight cut lengths to very tight tolerances and to all commercial and aerospace specifications. Shaped wire is also available on request and a readily available supply of starting stock allows for quick production times and small batch quantities. |
| | We supply precision drawn seamless and welded tube to very tight tolerances starting from 0.15mm outer diameter in straight lengths, coil and precision cut lengths. Tubes can be supplied in a full range of stainless steel, aluminium, nickel alloys (including Invar, Kovar and Alloy 48), titanium and copper alloys to all commercial and aerospace specifications. Special shapes are also available upon request. |
| | We supply a full range of aerospace and commercial welding wire in both TIG and MIG forms. Wire is readily available from stock in quantities from a single pack up to 300kg formers. We stock aluminium, steel, stainless steel, nickel alloys, cobalt and hard-facing alloys, titanium alloys, Invar all available on short lead times to all major specifications (AWS, AMS, MSRR) |
| | We are able to produce and supply a full range of quality controlled large diameter / thin walled aluminium tubes in all the major alloy families. Tubes can be produced up to 170mm outside diameter to all major EN specifications, in a wide range of different shapes up to 6mtrs in length. |
| | We supply a full range of precision ground steel and stainless steel bars from stock, with diameters stocked in 0.1mm increments to very close tolerances (h6, h7, h8). |
Services
At Aircraft Materials we specialise in the rapid turn-around of orders, with most stock items ready for shipping out the same day to anywhere in the world. For time-critical orders, such as AOGs use our AOG service desk (aog@aircraftmaterials.com), the team are dedicated to processing and dispatching orders on the same day, even for cutting orders on bar and sheet products.

Our expertise in global logistics enables us to source material from anywhere in the world in a matter of days and provide fast shipping solutions to all our customers, whichever country they are in. We use a range of transport partners to ship overnight within the UK and Europe, and offer a full range of logistics solutions from priority express services to more cost-effective economy shipments all around the globe. To find out more about our services click here.

Disclaimer
Every effort is made to ensure that technical specifications are accurate. However, technical specifications included herein should be used as a guideline only. All specifications are subject to change without notice.