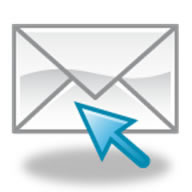 Suppliers of high specification metal for industry worldwide - Contact our sales team for a quote
Plastics
| | | |
| --- | --- | --- |
| Common Name | Trade Name | Chemical Name |
| HDPE | | High Density Polypropylene |
| PA Type 12u | Zytel | Polyamide (Nylon) |
| PA Type 66uJ | Zytel | Polyamide (Nylon) |
| PA Type 6J | Zytel | Polyamide (Nylon) |
| PA Cast Type 6 | Zytel | Polyamide (Nylon) |
| PC u | Lexan, Makrolon | Polycarbonate |
| PETP | Arnite A | Polyethylene Terephtalate |
| POM | Hostaform, Ultraform | Polyacetal (Acetal Copolymer |
| POM | Delrin | Polyacetal (Acetal Homopolymer) |
| PP | Hostalen PP | Polypropylene PP |
| PTFE u | Teflon PTFE | Polytetrafluoroethylene |
| PVDF | Kynar | Polyvinylidene Fluoride |
| UHMWPE | | Ultra High Molecular Weight Polypropylene |
| U-PVC | | Rigid Polyvinyl Chloride U-PVC |
Trade Names
The material names used above are the chemical names together with the appropriate symbol by which many of the materials are know e.g. PTFE. Granule manufactures have trade names for their materials, for clarification listed below are some of these and the corresponding chemical name. It may be possible for us to source a specific brand of material, alternatively we can often suggest a similar material.

| | | |
| --- | --- | --- |
| Trade Name | Chemical Name | Manufacturer |
| Delrin | Polyacetal Homopolymer | Du Pont |
| Lexan | Polycarbonate | G E Plastics |
| Makrolon | Polycarbonate | Bayer |
| Hostaform | Polyacetal Copolymer | Ticona |
| Ultraform | Polyacetal Copolymer | BASF |
| Zytel | Polyamide (Nylon) | Du Point |
| Kynar | Polyvinylidene Fluoride | Elf Atochem |
| Teflon PTFE | Polytetrafluoroethylene | Du Point |
| Hostalen | Polyethylene | Ticona |
| Hostalen PP | Polypropylene | Ticona |
| Arnite A | Polyethylene Terephalate | DSM |
Services
At Aircraft Materials all stock items can be shipped out within 24 hours, usually within the same day. Even cutting orders for bar or sheet can be processed and dispatched the same day, and for time-critical situations such as AOGs, we have a dedicated AOG service desk ready to help (aog@aircraftmaterials.com).

Thanks to our global logistics network we can source from anywhere in the world in just a few days. We use a range of transport partners to enable us to ship overnight within the U.K. and Europe and provide fast shipping solutions to the rest of the world. If your requirement is urgent we can offer a priority shipping service, but also if time is not so critical we can offer more cost-effective options to ensure you get the best value for money. To find out more about our services click here.

Disclaimer
Every effort is made to ensure that technical specifications are accurate. However, technical specifications included herein should be used as a guideline only. All specifications are subject to change without notice.
Sell your Stock Online at 4metal.co.uk