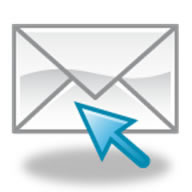 Supplier of high specification metal - check stock availability or contact our sales team for a quote
Alloy A286 (AMS 5731/ AMS 5732 / AMS 5737 / AMS 5525)

Technical Data Sheet

Chemical Composition Limits
Weight%
C
Mn
P
S
Si
Cr
Ni
Mo
Ti
V
Al
B
Co
Cu
A286
0.08 max
2 max
0.025 max
0.025 max
1 max
13.5-16
24-27
1-1.5
1.9-2.35
0.10-0.50
0.35 max
0.0003-0.010
1 max
0.50 max
A286 is an iron-nickel-chromium alloy with additions of molybdenum and titanium. A 286 is one of the most popular high temperature alloys. As one of the austenitic alloys it maintains good strength and oxidation resistance at temperatures up to 1300ºF. Due to it's high strength and excellent fabrication characteristics A286 is used in various components of aircraft and industrial gas turbines. A286 is also widely used in the offshore oil and gas industry where the components are subject to high levels of heat and stress.

Alloy A286 bar can be solution treated at the temperatures detailed below, rapid cooled and then age hardened at 1325ºF (720ºC) for 16 hours and air cooling. The 1800ºF (980ºC) solution treatment produces the highest creep-rupture strength in age-hardened material whereas the 1650ºF (900ºC) treatment results in improved ductility and room temperature strength. If you require further information regarding A286 contact Sales.
   
A286 Solution Treated
A286 Solution Treated is covered by specification AMS 5731 (AMS 5732 Capable) and BS HR52

Solution Heat Treatment: 1800ºF ± 25 (982 ± 14ºC) 1 hour, water/oil quench (AMS)
Hardness: ≥ 217HB or 220 HB (BS), ≥201HB (AMS)

A286 Solution Treated and Aged (1800ºF)
A286 Solution Treated and Aged is covered by specifications AMS 5732, BS HR51, ASTM A638 660 Type 2, ASTM A453 660 Class B
Solution Heat Treatment:
980ºC ± 10 for > 1 hour, followed by air cool (BS)
1800ºF ± 25 (982 ± 14ºC) 1 hour, water/oil quench (AMS)
Precipitation Heat Treatment:
720ºC ± 10 > 16 hours, followed by air cool (BS)
1300-1400 ºF (704-760ºC) hold not less 16 hours, air cool (AMS)
Hardness:
248 - 341 HB or 260 - 360 HV (BS)
248-341 HB (AMS)

Typical Mechanical Properties
| | | | |
| --- | --- | --- | --- |
| Alloy | 0.2 Proof Stress (min) | Tensile Strength (min) | Elongation (min) |
| Alloy A286 Solution Treated and Aged (BS) | 590 N/mm² | 900 N/mm² | 13% |
| Alloy A286 Solution Treated and Aged (AMS) | 85 ksi (586 mpa) | 130 ksi (896 mpa) | 15% |
A286 Solution Treated and Aged (1650ºF)
A286 Solution Treated and Aged is covered by specifications AMS 5737, ASTM A638 660 Type 1, ASTM A453 660 Class A and EN-2303 (under 4" Bar)
Solution Heat Treatment:
1650ºF ± 25 (899 ± 14ºC) 1 hour, water/oil quench (AMS)
Precipitation Heat Treatment
1300-1400 ºF (704-760ºC) hold not less 16 hours, air cool (AMS)
Hardness
277-363 HB (AMS)

Typical Mechanical Properties

| | | | |
| --- | --- | --- | --- |
| Alloy | 0.2 Proof Stress (min) | Tensile Strength (min) | Elongation (min) |
| Alloy A286 Solution Treated and Aged (AMS) | 95 ksi ( 655mpa) | 140 ksi (965 mpa) | 12% |
A286 Other
AMS 5853 - 15% cold reduced (160 ksi/ 1103 Mpa tensile strength)
AMS 5726 - 40-50% cold reduced (200 ksi/ 1379 Mpa tensile strength)

Availability
Alloy A 286 is available in Sheet, Strip, Plate, Round Bar, Flat Bar, Square Bar , Hexagon Bar, Forging stock, Wire and Welding Wire. View Stock List, Plate Stock List or contact Sales for further availability.

Specifications
AMS 5525 Sheet / Stirp / Plate
AMS 5723 (cancelled)
AMS 5726 Bar Work Str 200ksi min
AMS 5731 Bar 1800°F Sol Trtd
AMS 5732 Bar 1800°F Sol Trtd /Aged
AMS 5734 Bar 1650°F Sol Trtd
AMS 5737 Bar 1650°F Sol Trtd /Aged
AMS 5853 Bar Cold Red 160ksi min
AMS 5858 Sheet / Strip (welding gr)
AMS 5895 Bar
ASTM A638 660 Type 1
ASTM A638 660 Type 2
ASTM A453 660 Class A
ASTM A453 660 Class B
BS HR51 Bar 1800°F Sol Trtd /Aged
BS HR52 Bar 1800°F Sol Trtd
BS HR650
AECMA PrEN 2171
AECMA PrEN 2119
AECMA PrEN 2172
AECMA PrEN 2173
AECMA PrEN 2303
AECMA PrEN 2304
AECMA PrEN 2398
AECMA PrEN 2399
AECMA PrEN 3510
AECMA PrEN 2175
AECMA PrEN 2417
ws 1.4980
UNS S66286

Services
At Aircraft Materials all stock items can be shipped out within 24 hours, usually within the same day. Even cutting orders for bar or sheet can be processed and dispatched the same day, and for time-critical situations such as AOGs, we have a dedicated AOG service desk ready to help (aog@aircraftmaterials.com).

Thanks to our global logistics network we can source from anywhere in the world in just a few days. We use a range of transport partners to enable us to ship overnight within the U.K. and Europe and provide fast shipping solutions to the rest of the world. If your requirement is urgent we can offer a priority shipping service, but also if time is not so critical we can offer more cost-effective options to ensure you get the best value for money. To find out more about our services click here.

Disclaimer
Every effort is made to ensure that technical specifications are accurate. However, technical specifications included herein should be used as a guideline only. All specifications are subject to change without notice.
Sell your Stock Online at 4metal.co.uk