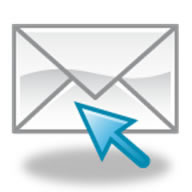 Suppliers of high specification metal - check stock availability or contact our sales team for a quote
Alloy 20 (20Cb-3)

Technical Data Sheet

Chemical Composition Limits
Weight%
Ni
Cr
Mo
Mn
Cu
Si
C
S
P
Cb + Ta
Fe
Alloy 20
20Cb-3
32.5-35.0
19-21
2-3
2 max
3-4
1 max
0.06 max
0.035 max
0.035 max
8 X 1.0
Bal
Alloy 20 (20Cb-3) is an austenitic stainless steel which was designed for maximum resistance to acid attacks and as such has excellent resistance to hot sulfuric acid. Alloy 20 is also resistant to intergranular corrosion in the as-welded condition. At 33% nickel, Alloy 20 has practical immunity to chloride stress corrosion cracking. Alloy 20 is used is a wide variety of applications from Sulfuric acid pickling tanks, racks and heating coil, Heat Exchangers, Process piping, Chemical and petroleum process equipment etc.

Typical Mechanical Properties
Alloy
Ultimate Tensile Strength MPa
0.2 % Yield Strength MPa
Elongation %
Hardness

MAX HRC (Brinell)

Alloy 20
551.6
241.3-
30
19 (217)
Availability
Alloy 20 (20Cb-3) is available as Bar (Round), Sheet, Plate, Strip, Welding. For all stock availability contact Sales.

Specifications
Bar - ASTM B473
Plate - ASME SB-463, ASME SB-464, ASTM B 463, ASTM B 464
Sheet - ASME SB-463, ASME SB-464, ASTM B 463, ASTM B 464
Strip - ASME SB-463, ASME SB-464, ASTM B 463, ASTM B 464
Wire - ASME SB-473, ASME SB-366, ASTM B 473, ASTM B 366
Weld Wire - AWS ER320LR
Other - UNS N08020, Covered Electrodes AWS E320LR

Services
At Aircraft Materials we specialise in the rapid turn-around of orders, with most stock items ready for shipping out the same day to anywhere in the world. For time-critical orders, such as AOGs use our AOG service desk (aog@aircraftmaterials.com), the team are dedicated to processing and dispatching orders on the same day, even for cutting orders on bar and sheet products.

Our expertise in global logistics enables us to source material from anywhere in the world in a matter of days and provide fast shipping solutions to all our customers, whichever country they are in. We use a range of transport partners to ship overnight within the UK and Europe, and offer a full range of logistics solutions from priority express services to more cost-effective economy shipments all around the globe. To find out more about our services click here.

Disclaimer
Every effort is made to ensure that technical specifications are accurate. However, technical specifications included herein should be used as a guideline only. All specifications are subject to change without notice.