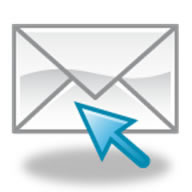 Supplier of high specification metal - check stock availability or contact our sales team for a quote
Stainless Steel 301 1/4 Hard (AMS 5517)

Technical Data Sheet

Chemical Composition Limits
Weight%
C
Si
Mn
P + S max
Cr
Ni
Cu
Mo
Fe
AMS 5517
301 1/4 Hard
0.15 max
1.00 max
2.0 max
0.040 P
0.030 S
16-18
6-8
0.75 max
0.75 max
Bal
Grade 301 is a 17% Chromium / 7% Nickel austenitic stainless steel. It is supplied in a range of different conditions/tempers depending on the level of strength required. It has good resistance to atmosphere corrosion and its bright attractive surface make it an excellent choice for decorative structural applications.

Resistance to Corrosion & Oxidation
Grade 301 has good resistance to oxidation at temperatures up to 1550°F, but is not recommend for use above 1600°F. 301 is resistance to a variety of corrosive media. However, it's corrosion resistance properties are not as good as the 18-8 chromium-nickel steels and its susceptibility to carbide precipitation during welding restricts its use in many applications in favour of 304/304L alloy. The mechanical properties for the different tempers of 301 are obtained by cold working and not by heat treating. 301 1/4 Hard (AMS 5517) material has a miniumum tensile strength of 125ksi and is used in the fabrication of parts that require moderate drawing or forming.
Typical Mechanical Properties
Condition
Tensile Strength Min
0.2% Yield Strength Min
Elongation % in 2" (50.8mm)
Hardness HRC
Ksi

MPa
Ksi
MPa
AMS 5901
301 Annealed
75
515
30
205
40
92 HRB
AMS 5517
301 1/4 Hard
125
862
75
517
25
25
AMS 5518
301 1/2 Hard
150
1,034
110
758
18
32
AMS 5902
301 3/4 Hard
175
1,207
125
931
12
37
AMS 5519
301 Full Hard
185
1,276
140
965
9
41
Availability
Availability: 301 1/4 Hard is available in sheet and strip. View stock list for further information (Foil Stock List, Sheet Stock List, Plate Stock List.) for all availability contact Sales.

Related Specifications
AMS 5901 301 Annealed Stainless Steel sheet and strip, cold rolled, 75ksi min (MIL-S-5059)
AMS 5518 301 1/2 Hard Stainless Steel sheet and strip, cold rolled, 150ksi min (MIL-S-5059)
AMS 5902 301 3/4 Hard Stainless Steel sheet and strip, cold rolled, 175ksi min (MIL-S-5059)
AMS 5519 301 Full Hard Stainless Steel sheet and strip, cold rolled, 185ksi min (MIL-S-5059)
UNS S30100

Services
At Aircraft Materials all stock items can be shipped out within 24 hours, usually within the same day. Even cutting orders for bar or sheet can be processed and dispatched the same day, and for time-critical situations such as AOGs, we have a dedicated AOG service desk ready to help (aog@aircraftmaterials.com).

Thanks to our global logistics network we can source from anywhere in the world in just a few days. We use a range of transport partners to enable us to ship overnight within the U.K. and Europe and provide fast shipping solutions to the rest of the world. If your requirement is urgent we can offer a priority shipping service, but also if time is not so critical we can offer more cost-effective options to ensure you get the best value for money. To find out more about our services click here.

Disclaimer
Every effort is made to ensure that technical specifications are accurate. However, technical specifications included herein should be used as a guideline only. All specifications are subject to change without notice.
Sell your Stock Online at 4metal.co.uk