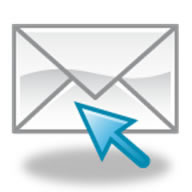 Supplier of high specification metal - check stock availability or contact our sales team for a quote
Stainless Steel 17-7PH (AMS 5528 / AMS 5529/ AMS 5644)

Technical Data Sheet

Chemical Composition Limits
Weight%
C
Mn
Si
P
S
Cr
Ni
Al
17-7PH
0.09 max
1.00 max
1.00 max
0.040 max
0.030 max
16.00-18.00
6.50-7.75
0.75-1.50
Alloy 17-7 PH a precipitation hardening stainless steel that provides high strength and hardness, excellent fatigue properties, good corrosion resistance, good formability, and minimum distortion upon heat treatment. 
Alloy 17-7 PH provides valuable property combinations particularly well suited for aerospace applications. This special alloy also provides benefits for other applications requiring high strength and good corrosion resistance, as well as excellent properties for flat springs at temperatures up to 315°C (600°F ).

Corrosion Resistance
17-7 PH stainless steel provides corrosion resistance in conditions TH 1050 and RH 950 is generally superior to that of the standard hardenable chromium types of stainless steels such as Types 410, 420 and 431, but is not quite as good as chromium-nickel Type 304. Corrosion resistance in Condition CH 900 approaches that of Type 304 in most environments.
 
Formability
In Condition A, Alloy 17-7 PH can be formed comparably to Type 301. It work hardens rapidly and may require intermediate annealing in deep drawing or in forming intricate parts. Spring-back is similar to that of Type 301. Alloy 17-7 PH is extremely hard and strong in Condition C. Therefore, fabrication techniques for such materials must be used.
Typical Mechanical Properties
Material
Condition

Ultimate Tensile Strength (ksi)
0.2 % Yield Strength (ksi)
Elongation % in 2D
% Reduction of Area
Rockwell C Hardness
17-7 Sheet / Strip
AMS 5528
Cond A
105 max
65
20
-
92 HRB max
17-7 Sheet / Strip
AMS 5528
TH1050
180-120
150
4-6
-
38-46
17-7 Sheet / Strip
RH950
220
200
9
-
46
17-7 Sheet / Strip
AMS 5529
Cond C
200 min
175 min
1
-
41 min
17-7 Sheet / Strip
AMS 5529
CH 900
240 min
230 min
1
-
46 min
17-7 Bar
AMS 5644
Cond A
170 min
140 min
6
25
363 HB min
Availability
Alloy 17-7PH is available in Sheet, Strip, Plate, Bars (Round Bars), Tube, Forgings and Welding Wire. 17-7PH Foil (Shim) is available in various thicknesses. View stock list for further information. Foil Stock List, Sheet Stock List, Plate Stock List. or contact Sales.

Specifications
Type 17-7 PH Stainless Steel is covered by the following specifications:
AMS 5528 Sheet, Strip and Plate
AMS 5529 Sheet, Strip Cold Rolled
AMS 5568 Welded Tubing
AMS 5644 Bars and Forgings (Cap. ASTM A 564 Type 631)
AMS 5678 Wire
AMS 5824 Welding Wire
MIL-S-25043 Cond. C, Sheet, Strip and Plate
ASTM A 693, ASTM A 313, ASTM A 564, ASTM A 579 and ASTM A 705
ASME SA 564, SA 693 and SA 705
UNS S17700

Services
At Aircraft Materials we specialise in the rapid turn-around of orders, with most stock items ready for shipping out the same day to anywhere in the world. For time-critical orders, such as AOGs use our AOG service desk (aog@aircraftmaterials.com), the team are dedicated to processing and dispatching orders on the same day, even for cutting orders on bar and sheet products.

Our expertise in global logistics enables us to source material from anywhere in the world in a matter of days and provide fast shipping solutions to all our customers, whichever country they are in. We use a range of transport partners to ship overnight within the UK and Europe, and offer a full range of logistics solutions from priority express services to more cost-effective economy shipments all around the globe. To find out more about our services click here.

Disclaimer
Every effort is made to ensure that technical specifications are accurate. However, technical specifications included herein should be used as a guideline only. All specifications are subject to change without notice.