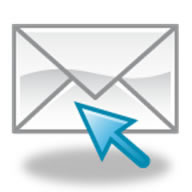 Supplier of high specification metal - check stock availability or contact our sales team for a quote
Aircraft Stainless Steel BS S130/ 2S130D (MSRR 6522)

Technical Data Sheet

Chemical Composition Limits
Weight%
C
Si
Mn
P+S max
Cr
Ni
Nb
Others
S130 Bar
0.08 max
0.20-1.00
0.50-2.00
P0.035
S 0.025
17-19
8-11
10 X C / 1.1 max
Mo 1.0 max
2S130 Bar
0.08 max
0.20-1.00
0.50-2.00
P 0.035
S 0.025
17-19
8-11
10 X C / 1.1 max
Mo 1.0 max
Chemical similar British Specifications BS 970 Pt4
Weight%
C
Si
Mn
P+S max
Cr
Ni
Nb
Others
347-S17
(EN58F/G)
0.08 max
0.20-1.00
0.50-2.00
P 0.035
S 0.030
17-19
9-12
10 X C 1.00
-
Other Chemically similar Specifications
Weight%
C
Si
Mn
P+S max
Cr
Mo
Ni
Others
AFNOR Z26 CNNb 18-11
0.08 max
1.00 max
2.00 max
P 0.040
S 0.030
17-19
10-12
Nb + Ta 10 X C / 1.00
-
AISI 347/SAE 30347
0.08 max
1.00 max
2.00 max
P 0.045
S 0.030
17-19
9-13
Nb + Ta> 10 X C
-
AMS 5646
0.80 max
1.00 max
2.00 max
P 0.040
S 0.030
17-19
9-12
Nb +Ta 10XC /1.00
Mo 0.75 max
Cu 0.50 max
MIL-S-862B
347
0.80 max
1.00 max
2.00 max
P 0.045
S 0.030
17-19
9-13
Nb+Ta 10 X C
-
MIL -S-27419
347
0.80 max
1.00 max
2.00 max
0.025
17-20
9-13
Nb 1.10 max
Cu 0.70
WS 1.4550
XCrNiNb 18 9
0.10 max
1.00 max
2.00 max
P 0.045
S 0.030
17-19
9-11.50
Nb 8C min
-
BS S130 is the British aerospace equivalent of stainless steel grade 347, and is often dual-certified to the US aerospace specifcation AMS 5646 and the Rolls Royce specification MSRR 6522. It is generally supplied as bright bar in the finally heat treated and cold drawn/ground condition, designated S130D.
Typical Mechanical Properties
Grade
Treatment
Tensile Strength Rm N/mm²
Proof Stress Rp 0.2, N/mm²
Elongation in 5.65 √Cross Sectional Area%
Hardness HB
Ruling Section
S130
Finally Heat Treated
540
210
35
Black 183
Bright 255
6"
Availability
Alloy S130 is available in Bar and Rod. For all stock availability contact Sales.

Services
At Aircraft Materials we specialise in the rapid turn-around of orders, with most stock items ready for shipping out the same day to anywhere in the world. For time-critical orders, such as AOGs use our AOG service desk (aog@aircraftmaterials.com), the team are dedicated to processing and dispatching orders on the same day, even for cutting orders on bar and sheet products.

Our expertise in global logistics enables us to source material from anywhere in the world in a matter of days and provide fast shipping solutions to all our customers, whichever country they are in. We use a range of transport partners to ship overnight within the UK and Europe, and offer a full range of logistics solutions from priority express services to more cost-effective economy shipments all around the globe. To find out more about our services click here.

Disclaimer
Every effort is made to ensure that technical specifications are accurate. However, technical specifications included herein should be used as a guideline only. All specifications are subject to change without notice.