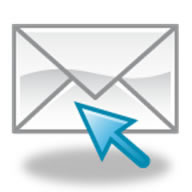 Supplier of high specification metal - check stock availability or contact our sales team for a quote
Aluminium Alloy 2618A (Aluminum 2618)

Technical Data Sheet

Chemical Composition Limits

Weight%

Al
Si
Fe
Cu
Mn
Mg
Ni
Zn
Ti
Zr + Ti
Other Each
Others Total
2618 USA
Rem
0.10-0.25
0.9-1.3
1.9-2.7
-
1.3-1.8
0.9-1.2
0.10 max
0.04-0.10
-
0.05 max
0.15 max
2618A EAA
Rem
0.15-0.25
0.9-1.4
1.8-2.7
0.25 max
1.2-1.8
0.8-1.4
0.15 max
0.20 max
0.25 max
0.05 max
0.15 max
Aluminium Alloy 2618A (Aluminum 2618) is a high strength aluminium alloy which contains both copper and magnesium. Alloy 2618 (2618A) has good machinability and is fair resistance to atmospheric attack. Aluminium Alloy 2618A (Aluminum 2618) is typically used in aerospace and defence components. It is commonly used for pistons and rotating aircraft parts due to it's ability to work in higher temperature applications. 2618 is also used in high performance autosport applications.

Typical Mechanical Properties
| | | | | | |
| --- | --- | --- | --- | --- | --- |
| Material | Size | Diameter (mm) | Tensile Strength min (N/mm²) | Yield Strength min (N/mm²) | Elongation in 50 mm % |
| 2618A | Extruded Bar | <10 | 400 | 320 | 5 |
| 2618 | Extruded Bar | 10-100 | 420 | 340 | 7 |
Availability
Aluminium Alloy 2618A (Aluminum 2618) is available in Plate, Bar, Rod, Sheet, Forging Stock and Tube. For all stock availability of Aluminium 2618 contact Sales
Specifications
DTD 717A T6 Forging Stock and Forgings
DTD 731B T6 Forging Stock and Forgings
DTD 745A T6 Forging Stock and Forgings
DTD 5070B Clad Sheet and Strip (DTD5070)
DTD 5014 A Bars and Sections (DTD5014)
DTD 5084A T6 Forging Stock and Forgings
MSRR 8018
MSRR 8016 Plate
BS Pre-1980 H16
CM001-1 T6
CM001-3 H28
Hiduminium 58
GB-D19S
SO7-1103 (S07-1103)
A-U2GN
UNI 9002/6
L-3171
AIRBUS - ABM1-1006
BAEM 1101 and BAEM 1103
MM 0531
AIR 9048.640 T351, T851
AIR 9051A
AIR 9048.150
AIR 9048.170 CLAD SHEET
AIR 9048.640
Werkstoff Nr. 3.1924 T651
AECMA
EN 2123 T351, T851
EN 3553 T6511 BAR
ASN-A-3355
ASN-A-3357
CCT LA 767

Services
At Aircraft Materials all stock items can be shipped out within 24 hours, usually within the same day. Even cutting orders for bar or sheet can be processed and dispatched the same day, and for time-critical situations such as AOGs, we have a dedicated AOG service desk ready to help (aog@aircraftmaterials.com).

Thanks to our global logistics network we can source from anywhere in the world in just a few days. We use a range of transport partners to enable us to ship overnight within the U.K. and Europe and provide fast shipping solutions to the rest of the world. If your requirement is urgent we can offer a priority shipping service, but also if time is not so critical we can offer more cost-effective options to ensure you get the best value for money. To find out more about our services click here.

Disclaimer
Every effort is made to ensure that technical specifications are accurate. However, technical specifications included herein should be used as a guideline only. All specifications are subject to change without notice.
Sell your Stock Online at 4metal.co.uk