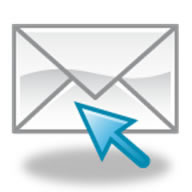 Suppliers of high specification metal for industry worldwide - Contact our sales team for a quote
Aluminium Alloy 5056

Technical Data Sheet

Chemical Composition Limits

Weight%

Al
Si
Fe
Cu
Mn
Cr
Mg
Mn+Cr
Ti
Zn
Others Each
Others Total
5056 USA
Bal
0.3 max
0.4 max
0.10 max
0.05/0.20
0.05 / 0.20
4.50 / 5.6
-
-
0.10 max
0.05 each
0.15 max
5056A EWAA
Bal
0.4 max
0.5 max
0.10 max
0.10 / 0.6
0.20 max
4.50 / 5.6
0.10 / 0.6
0.20 max
0.20 max
0.05 max
0.15 max
Typical Mechanical Properties
| | | | | | |
| --- | --- | --- | --- | --- | --- |
| Material | Temper | Diameter (") | Tensile Strength (ksi) min | Yield Strength (ksi) min | Elongation % in 2" |
| 5056 Rolled, Cold finish wire/rod | 0 | All | 46 max | - | 20 |
| 5056 Rolled, Cold finish wire/rod | H111 | <0.374 | 44 | - | - |
| 5056 Rolled, Cold finish wire/rod | H32 | <0.374 | 44 | - | - |
| 5056 Rolled, Cold finish wire/rod | H34 | <0.374 | 50 | - | - |
Availability
Alloy 5056 is available in Bolt and Screw Stock, Rivet Stock and Wire. For all stock availability of Aluminium Alloy 5056 contact Sales.

Specifications
Similar Specifications:
BS N6
Alcan GB-56S
AWCO-28
Birmabright-BB5
Duricilium-J
Peraluman-500


Disclaimer
Every effort is made to ensure that technical specifications are accurate. However, technical specifications included herein should be used as a guideline only. All specifications are subject to change without notice.
Sell your Stock Online at 4metal.co.uk