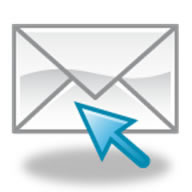 Supplier of high specification metal - check stock availability or contact our sales team for a quote
Silicon Nickel Copper NS5 (UNS C64700)

Technical Data Sheet
Chemical Composition Limits
Weight %
Cu
Ni
Si
NS5

Bal
2.5
0.65
Alloy NS5 is a wrought Silicon Nickel Copper structural hardening alloy. Transformation by extrusion, forging or die stamping followed by quenching and hardening, plus cold-drawing for diameters smaller than 35 mm. Suitable for cold forming in quenched condition, but the hardened condition must be obtained after forming. Suitable for hard brazing, but loss of mechanical properties.
Applications
Plunger tips for die casting machines
Connectors – Railway industry
Valve guides
Bearing cages – Aeronautical industry
Short-circuit rings
Rotors
Antifriction rings
Insert for plastic injection moulds – Automotive industry

Availability
NS5 is available in Bar, Billet, Rod and Rolled Products For all other stock availability contact Sales.

Specifications
DTD 498 RWMA Class 3
BS B25
NS 5
DIN 17666 WS 2.0855
DIN 17672 WS 2.0855
DIN 44759 cl A3.2
CuNi2Si or CuNi3Si
NFL 14-701
ISO 1187
EN 12163 - CW111C
EN 12165 - CW111C
EN 12167 - CW111C
EN 12420 - CW111C
UNS C64700

Services
At Aircraft Materials all stock items can be shipped out within 24 hours, usually within the same day. Even cutting orders for bar or sheet can be processed and dispatched the same day, and for time-critical situations such as AOGs, we have a dedicated AOG service desk ready to help (aog@aircraftmaterials.com).

Thanks to our global logistics network we can source from anywhere in the world in just a few days. We use a range of transport partners to enable us to ship overnight within the U.K. and Europe and provide fast shipping solutions to the rest of the world. If your requirement is urgent we can offer a priority shipping service, but also if time is not so critical we can offer more cost-effective options to ensure you get the best value for money. To find out more about our services click here.

Disclaimer
Every effort is made to ensure that technical specifications are accurate. However, technical specifications included herein should be used as a guideline only. All specifications are subject to change without notice.
Sell your Stock Online at 4metal.co.uk