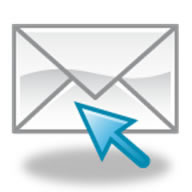 Supplier of high specification metal - check stock availability or contact our sales team for a quote
Magnesium Alloy AZ61A


Technical Data Sheet
Chemical Composition Limits
Weight %
Al
Zn
Mn
Zr
Th
Rare Earth
Other
Specific Gravity
Magnesium
AZ61A

6.5
1.0
0.15
-
-
-
-
1.80
AZ61A (AZM) is a general purpose magnesium alloy which is both gas and arc weldable. AZ61A has a higher tensile strength and superior corrosion resistance compared to AZ31B and it is possible to perform various finishing on its surface.

Typical Mechanical Properties
| | | | | |
| --- | --- | --- | --- | --- |
| Material | Diameter | Ultimate Tensile Strength | Yield Strength | Elongation |
| Magnesium Alloy AZ61A-F Round Bar | ≤0.25" | 46 | 33 | 17 |
| Magnesium Alloy AZ61A-F Round Bar | 0.25" - 2.5" | 45 | 33 | 16 |
| Magnesium Alloy AZ61A-F Round Bar | 2.5" - 5.0" | 45 | 31 | 15 |
Availability
Magnesium Alloy AZ61A is available in Extruded bars and sections, Forging stock, Extruded tubes and Forgings. Contact Sales for all magnesium stock and extrusion requirements. AZ31 & AZ61 Magnesium extrusions and profiles manufactured to order.

Magnesium
35% Lighter than Aluminium.
1 on 15 people in europe need a mobility aid.
Breakthrough in magnesium technologies has resulted in the start for new lightweight mobility aids.
Less weight, more comfort and affordable.
Magnesium parts for Aerospace, Automotive,
Defense, General machinery, etc. has help reduce weight and increase efficiency.

Most magnesium alloys are not heat treatable like aluminium.

Specifications
BS 2L503 - Tube
BS L512 - Bar
BS L513 - Forgings
BS 3373 MAG-E-121M
BS 3372 MAG-E-121M
AMS 4350 AZ61A-F extrusions
QQ-M-31B
QQ-M-40B
WW-T-825B
ASTM B107
ASTM B91
Werkstoff W.3510 (aerospace)
Werkstoff 3.5612
French Commercial: M1
French Aerospace: AIR/AFNOR G-A6Z1
European / AECMA: EN 1753 MG-P-63

Services
At Aircraft Materials we specialise in the rapid turn-around of orders, with most stock items ready for shipping out the same day to anywhere in the world. For time-critical orders, such as AOGs use our AOG service desk (aog@aircraftmaterials.com), the team are dedicated to processing and dispatching orders on the same day, even for cutting orders on bar and sheet products.

Our expertise in global logistics enables us to source material from anywhere in the world in a matter of days and provide fast shipping solutions to all our customers, whichever country they are in. We use a range of transport partners to ship overnight within the UK and Europe, and offer a full range of logistics solutions from priority express services to more cost-effective economy shipments all around the globe. To find out more about our services click here.

Disclaimer
Every effort is made to ensure that technical specifications are accurate. However, technical specifications included herein should be used as a guideline only. All specifications are subject to change without notice.