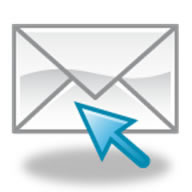 Supplier of high specification metal - check stock availability or contact our sales team for a quote
Maraging Steel 250 / C250 (AMS 6512 / BS S162)

Technical Data Sheet

Chemical Composition Limits
Weight%
Ni
Co
Mn
Si
C
Al
Mo
S
P
Ti
Fe
Cr
Cu
C250
17.0 / 19.0
7.0 / 8.5
0.10 max
0.10 max
0.03 max
0.05 / 0.15
4.6 / 5.2
0.010 max
0.010 max
0.3 / 0.5
Bal
0.50
0.50
Alloy 250 (UNS K92890 / Maraging 250) is an age-hardenable iron-nickel steel. Alloy 250 combines ultra-high strength (1800MPa), good toughness, readily machinable in pre-aged condition, excellent transverse properties and resistance to crack propagation. C250 is used for missile and ejector systems, slat tracks and drive shafts.
Typical Mechanical Properties
Material
Condition
Ultimate Tensile (min)
Yield Strength (Min)
Elongation in 4D % (min)
Hardness
Mpa
Ksi
Mpa
Ksi
Alloy Maraging C250
After Maraging heat treatment 900°F
1758
255
1724
250
6
≥ 48 HRC
Availability
Maraging 250 is available in Bar, Billet and Forging stock. For all stock availability contact Sales.

Specifications
UNS K92890
AMS 6512 Bar and Forging Stock
Werkstoff Nr. 1.6359
MIL-S-46850
BS S162
DTD 5212
MSRR 6551
MAT 102
MIA 101
Udimar 250
Vascomax C250

Services
At Aircraft Materials all stock items can be shipped out within 24 hours, usually within the same day. Even cutting orders for bar or sheet can be processed and dispatched the same day, and for time-critical situations such as AOGs, we have a dedicated AOG service desk ready to help (aog@aircraftmaterials.com).

Thanks to our global logistics network we can source from anywhere in the world in just a few days. We use a range of transport partners to enable us to ship overnight within the U.K. and Europe and provide fast shipping solutions to the rest of the world. If your requirement is urgent we can offer a priority shipping service, but also if time is not so critical we can offer more cost-effective options to ensure you get the best value for money. To find out more about our services click here.

Disclaimer
Every effort is made to ensure that technical specifications are accurate. However, technical specifications included herein should be used as a guideline only. All specifications are subject to change without notice.
Sell your Stock Online at 4metal.co.uk