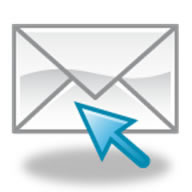 Supplier of high specification metal - check stock availability or contact our sales team for a quote
Cobalt Alloy R41 / Rene 41

Technical Data Sheet
Chemical Composition Limits
Weight %
C
Si
Ni
Co
Al
Fe
Mn
Cr
Mo
Ti
B
R41
Rene 41
0.06 - 0.12
0.20 max
Bal
10-12
1.4-1.6
5.0 max
0.10 max
18-20
9.0-10.50
3-3.30
0.003-0.010
Alloy R41 (Rene 41) is an age hardening nickel base super alloy with has exceptional strength from room temperature through to between 650°C - 980°C (1200 - 1800ºF). R 41 is designed for use in severely stressed high temperature applications. R41 (Rene 41) is typically used in hot components for jet engines, rocket engines, turbine blades, turbine wheels, torque rings, bolting, springs and much more.

Typical Mechanical Properties
Material
Tensile Strength ksi
Yield Strength ksi
Elongation in 4D
Reduction of Area
Hardness
Rene 41 (R41)
Solution Treated Bar
363 HB max
Rene 41 (R41)
Solution Treated Aged Bar

170
130
8
10
311 HB min
Rene 41 (R41)
Solution Treated Sheet
170 max
100 max
30 max
30HRC max
Rene 41 (R41)
Solution Treated Aged Sheet
170 min
130 min
10 min
35 HRC min
Availability
Alloy R41 (Rene 41) is available in Sheet, Strip, Plate, Wire, Rod, Bar (round bar, flat bar), Forging Stock and Welding Wire. For all stock availability contact Sales.
Specifications
UNS N07041
Werkstoff Nr. 2.4973
AISI 683
SAE AMS 5712 Bar
SAE AMS 5545 Sheet, Strip and Plate
GE B50T59 Sheet, Plate, Strip, Bars and Forgings
GE B50TF76C Sheet, Plate, Strip
GE B50TF109C Sheet, Strip, Plate, Solution Treated
SAE AMS 5713 Bar (VAC MELT)
SAE AMS 5800 Welding Wire
MSRR 9500/241 Welding Wire
Tradenames - Rene 41, Pyromet Alloy 41

Services
At Aircraft Materials we specialise in the rapid turn-around of orders, with most stock items ready for shipping out the same day to anywhere in the world. For time-critical orders, such as AOGs use our AOG service desk (aog@aircraftmaterials.com), the team are dedicated to processing and dispatching orders on the same day, even for cutting orders on bar and sheet products.

Our expertise in global logistics enables us to source material from anywhere in the world in a matter of days and provide fast shipping solutions to all our customers, whichever country they are in. We use a range of transport partners to ship overnight within the UK and Europe, and offer a full range of logistics solutions from priority express services to more cost-effective economy shipments all around the globe. To find out more about our services click here.
Disclaimer
Every effort is made to ensure that technical specifications are accurate. However, technical specifications included herein should be used as a guideline only. All specifications are subject to change without notice.