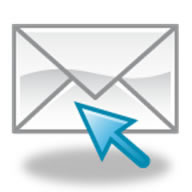 Suppliers of high specification metal for industry worldwide - Contact our sales team for a quote

Nickel Silver
NICKEL SILVERS are copper alloys with the additions of zinc and nickel. Their special blend of mechanical properties, physical properties and performance characteristics depend on the relative proportions of the three elements. Their attractive colour varies from pale gold to silvery white. They are termed nickel silvers because they contain nickel and are, by and large, silvery in appearance. But the term is some what misleading since they are neither nickel-based alloys nor do they contain silver! They are best considered as brasses to which nickel is added, primarily to improve tarnish resistance, oxidation resistance and general mechanical performance characteristics. Nickel Silvers are capable of providing a unique combination of strength, high modulus spring properties, corrosion resistance, anti-gaulling properties, excellent cryogenic performance and numerous other attributes combined with ease of forming, machining, plating and joining.
Nickel Silver is available in Rods, Bar, Sheet and Foil (Shim). For all stock availability contact Sales.

Nickel Silver Chemical Composition Limits

Weight %

Cu

Ni

Pb

Mn

Fe

Zn

NS 101

45

10

2

Remainder

NS 104

63

12

0.2

Remainder

NS 106

63

18

0.3

Remainder

NS 752

63-66.5

16.5-19.5

0.05

0.5

0.25

Remainder

SILVERSPEED

49

7

3

2

Remainder

Available in Rods, Bar, Sheet and Foil Shim
NS 101 10% Nickel Silver Rod BS2874:NS101
NS 104 12% Nickel Silver Sheet BS2870:NS104
NS 106 18% Nickel Silver Sheet BS2870:NS106
SILVERSPEED-XL Extra Free Machining Rod

Services
At Aircraft Materials all stock items can be shipped out within 24 hours, usually within the same day. Even cutting orders for bar or sheet can be processed and dispatched the same day, and for time-critical situations such as AOGs, we have a dedicated AOG service desk ready to help (aog@aircraftmaterials.com).

Thanks to our global logistics network we can source from anywhere in the world in just a few days. We use a range of transport partners to enable us to ship overnight within the U.K. and Europe and provide fast shipping solutions to the rest of the world. If your requirement is urgent we can offer a priority shipping service, but also if time is not so critical we can offer more cost-effective options to ensure you get the best value for money. To find out more about our services click here.

Disclaimer
Every effort is made to ensure that technical specifications are accurate. However, technical specifications included herein should be used as a guideline only. All specifications are subject to change without notice.
Sell your Stock Online at 4metal.co.uk