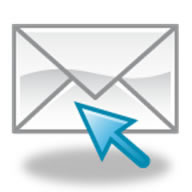 Suppliers of high specification metal for industry worldwide - Contact our sales team for a quote
Alloy 420F (AMS 5620)- Bar Stock List


Here is a list of our readily available stock of Alloy 420F (AMS 5620). Other sizes may be available on request. For all stock availability contact Sales.

BACK TO MAIN ALLOY 420 F DATA PAGE
Availability
Grade 420F is available in Sheet, Bar (round bar), Wire, Billet, Rod. Other sizes may be available on request. For all stock availability contact Sales.

Alloy 420 F Ann Round Bar


* CG - Centerless Ground
CD -Cold Drawn
HR RT - Hot Rolled Rough Turned
1/4 CD
5/16 CD
3/8 CD
1/2 CD
5/8 CG
11/16 CG
3/4 CG
13/16 CG
7/8 CG
1 CG
1-1/8 CG
1-1/4 CG
1-3/8 CG
1-1/2 CG
1-5/8 CG
1-3/4 CG
2 CG
2-1/4 CG
2-1/2 CG
2-3/4 CG
2-7/8 CG
3 CG
3-1/4 HR RT
3-1/2 HR RT
3-3/4 HR RT
4 HR RT
4-1/2 HR-RT
5 HR RT
5-1/2 HR RT
6 HR RT

Specifications
AMS 5620 Bars (free machining)
QQ-S-764
ASTM A582 /ASME SA582
ASTM A484 / ASME SA484
UNS 42020

BACK TO MAIN ALLOY 420 F DATA PAGE

Services
At Aircraft Materials we specialise in the rapid turn-around of orders, with most stock items ready for shipping out the same day to anywhere in the world. For time-critical orders, such as AOGs use our AOG service desk (aog@aircraftmaterials.com), the team are dedicated to processing and dispatching orders on the same day, even for cutting orders on bar and sheet products.

Our expertise in global logistics enables us to source material from anywhere in the world in a matter of days and provide fast shipping solutions to all our customers, whichever country they are in. We use a range of transport partners to ship overnight within the UK and Europe, and offer a full range of logistics solutions from priority express services to more cost-effective economy shipments all around the globe. To find out more about our services click here.
Disclaimer
Every effort is made to ensure that technical specifications are accurate. However, technical specifications included herein should be used as a guideline only. All specifications are subject to change without notice.